About us
We are the Next Generation of Technical Education Solutions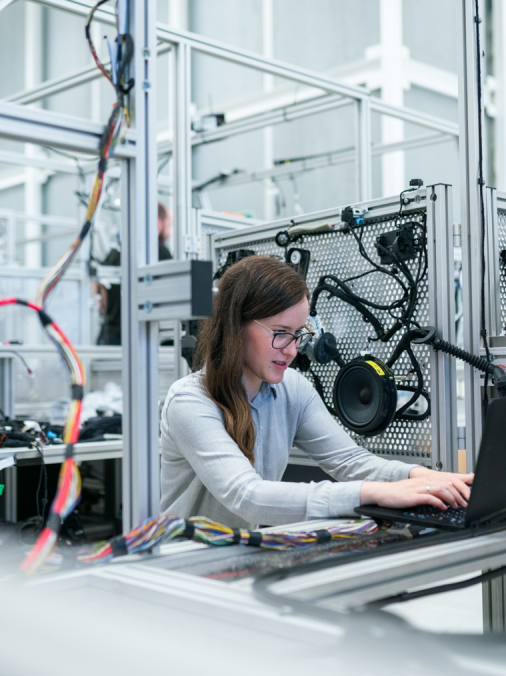 Our mission
Is to empower students, teachers, and communities with the technical skills necessary to thrive in a highly complex and increasingly automated and digital economy.
Our Story
Since the 1960s, technical education companies and consultants have touted solutions for technical education through long list of products and training systems. Yet the global technical skills gap has continued to grow wider. The truth is that education, the economy, and the skills necessary to thrive in today's marketplace are completely different than what they were, but many technical education solutions continue to apply new technologies through the antiquated lens of past decades.

Toolkit was founded on the belief that technical education is the catalyst for empowering students and communities to thrive in an increasingly complex economy. We are shaping the next generation of technical education, designed by the next generation of students, instructors, and industry leaders for the next generation of students, instructors, and industry leaders.
The Toolkit Difference
Technical Education is much more than products. It's about outcomes. Our solutions are tailored to fit the unique needs of each student, program, and local community.
Lab Design

Whether you are redesigning an existing lab space or launching a new building, Toolkit is here to help. Our experienced team can help you optimize your program and facilities.

Curriculum Planning

Unsure which programs and coursework best align with industry trends? Let our team of faculty and industry advisors help.

Equipment + Training Systems

We partner with leading education and industry manufacturers to offer best-in-class vocational and technical education training solutions.

Installation

Our experienced installation teams will deliver, install, and curate all of our products and training systems. From beginning to end, we have you covered.

Instructor Training

Whether it is an initial training or a periodic refreshers, our team of specialized consultants and national faculty provide both virtual and on-site training.

Marketing + Promotion

We work closely with each institution to market and promote their programs, both on campus and in the local community.

True Lifetime Support

We have all experienced companies that only take product support seriously when it presents an opportunity to sell an additional product. At Toolkit, we are here to support you unconditionally for the life of your program.

Continuous Innovation

At Toolkit, we are constantly working to improve outcomes, enhance the learning experience, and empower students to thrive in their careers.
Do you want to find out more?
We will be happy to talk about your needs and tailor our solutions to fit your program.